It's always puzzled me that we call a landing in a field, as opposed to an airport, an "off field landing". Perhaps our local semantic warrior and primary contributor to PMSC News has the answer to that. In any case, off airport landings do happen, and it's best when they happen in a well chosen, well reconnoitered field (and not off it). Here is a nice video on how to stack the odds in your favor.
Click through to view on YouTube and watch in HD.
Get it right and you too, can be out standing in your field (and smiling about it).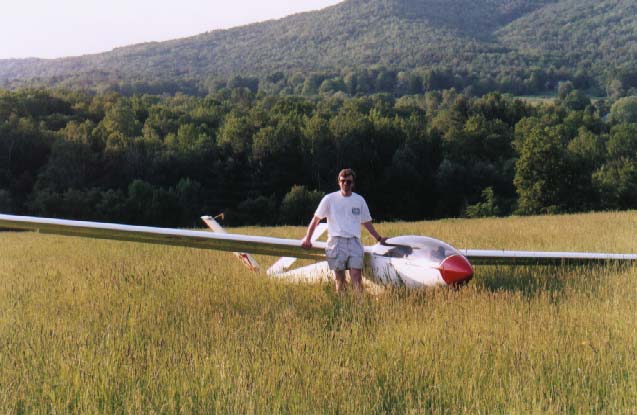 May31, 1999. Weathersfield, VT.